Thule Pack 'n Pedal Shield Panniers
AVAILABLE NOW ON THULE.COM These multi-purpose panniers deliver on both safety and protection with eye-catching reflective elements and a roll top, waterproof design. _Welded construction and roll top closure ensures contents are kept dry and dust free. _Attachment system with lower magnetic connection is easy to use, secure and vibration-free. _Highly reflective elements on both front and side panels provide superior visibility. _Convenient light attachment points for added safety. _Interior pockets keep smaller items organized. _Integrated grab handles and detachable shoulder strap allow for multiple carrying options. _Fits best on Thule racks, but will work on virtually any bike rack. _Sold in pairs.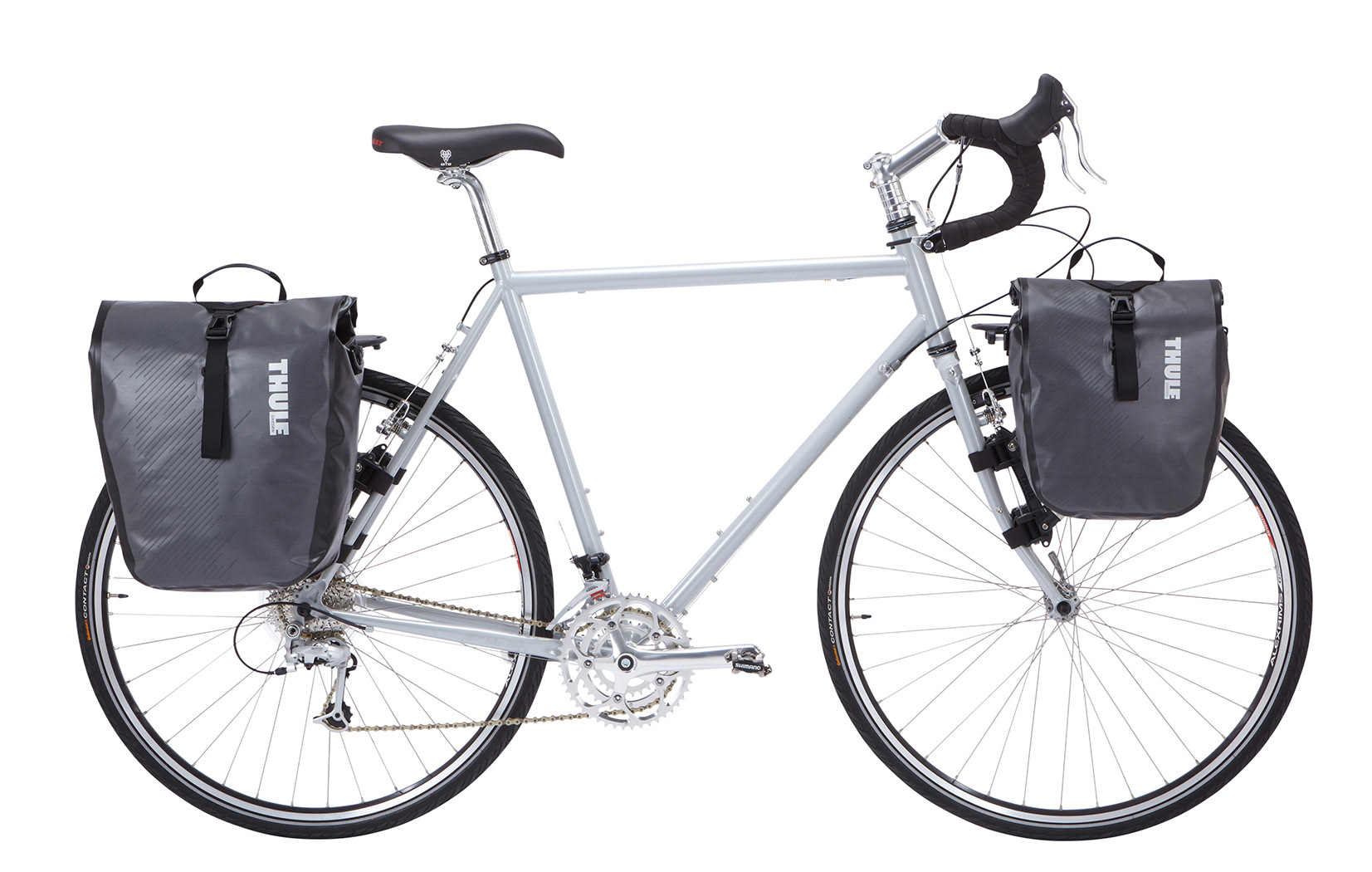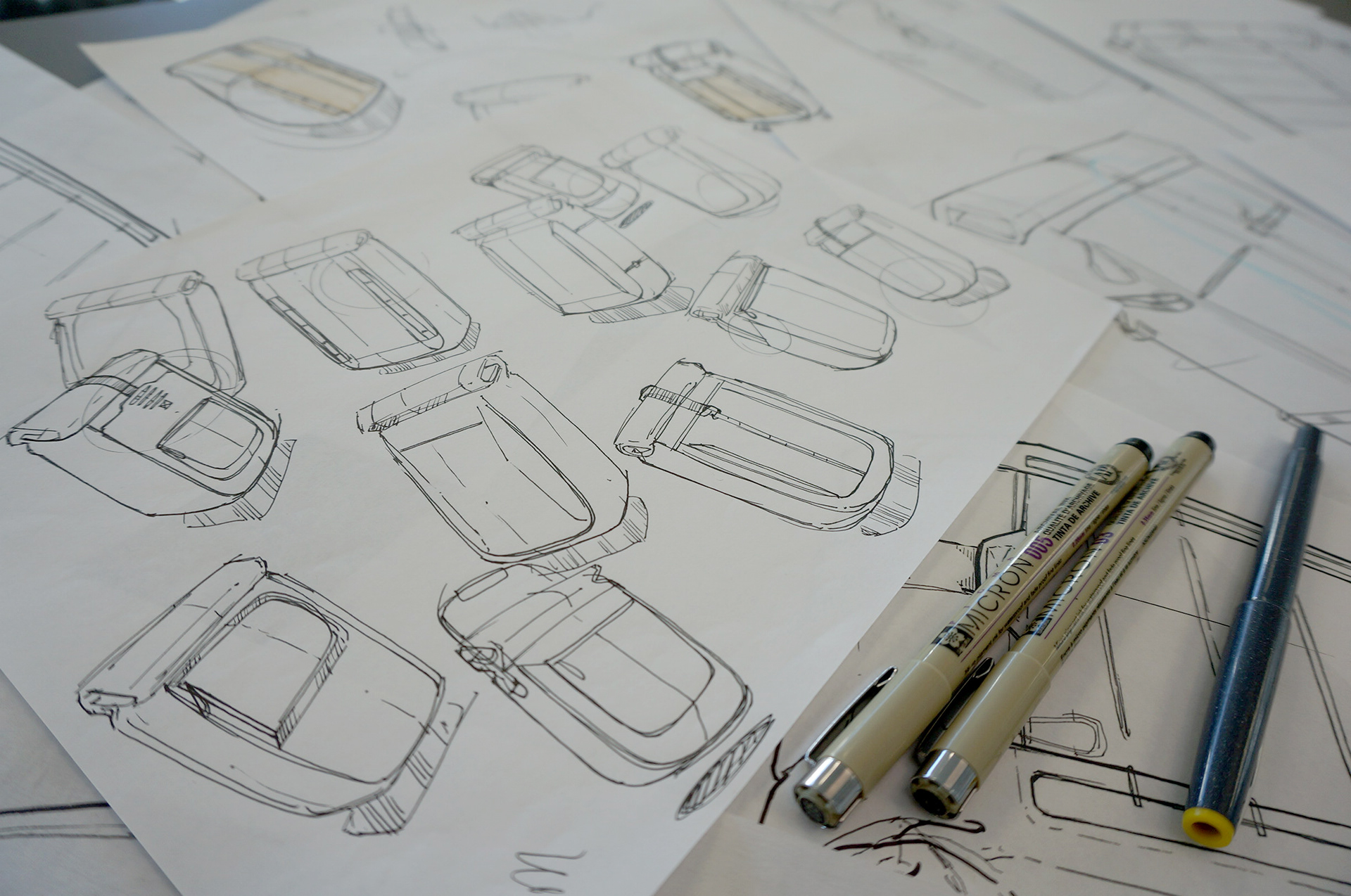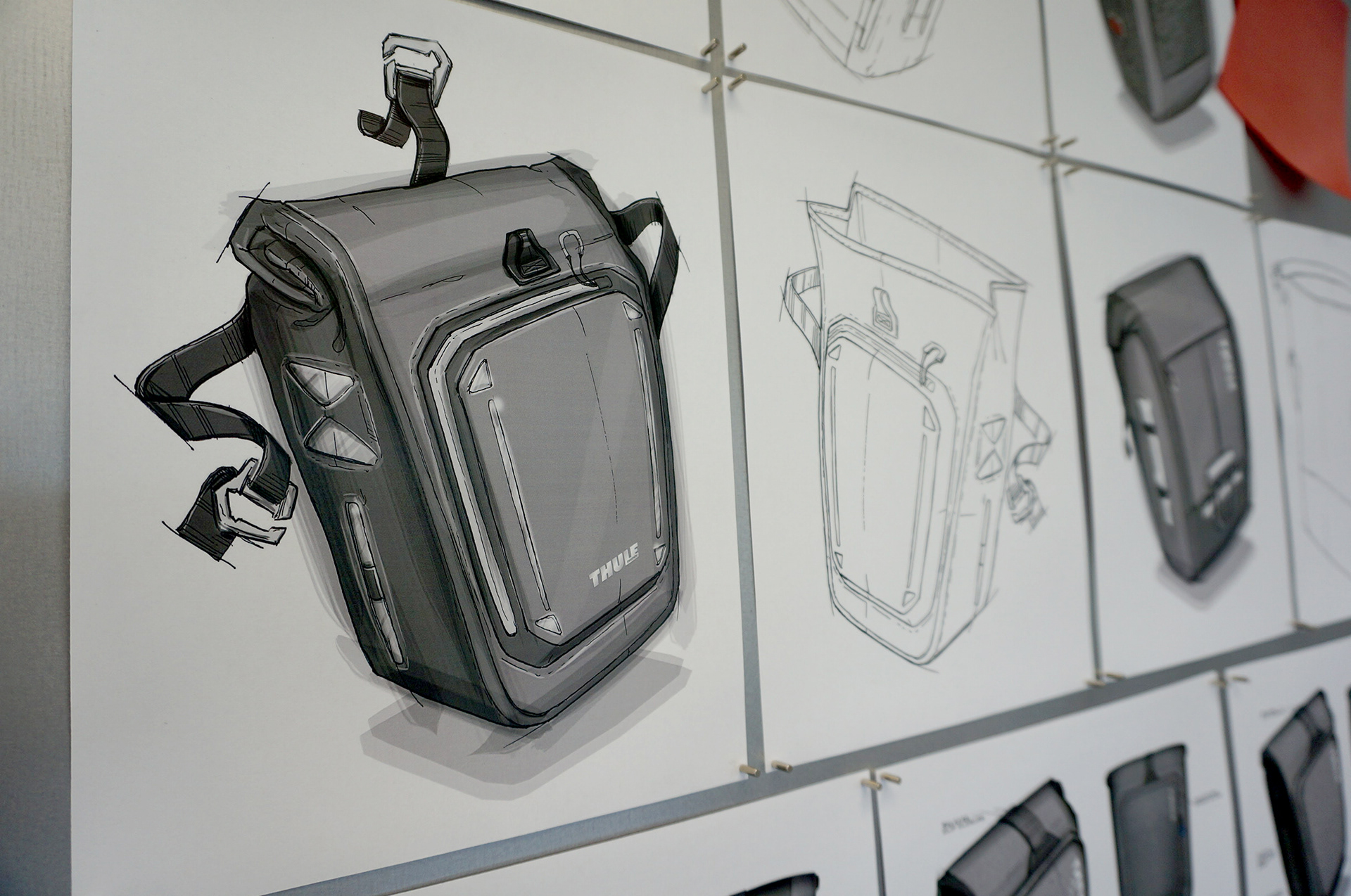 second round concepts - more in depth exploration after comments from the first round concepts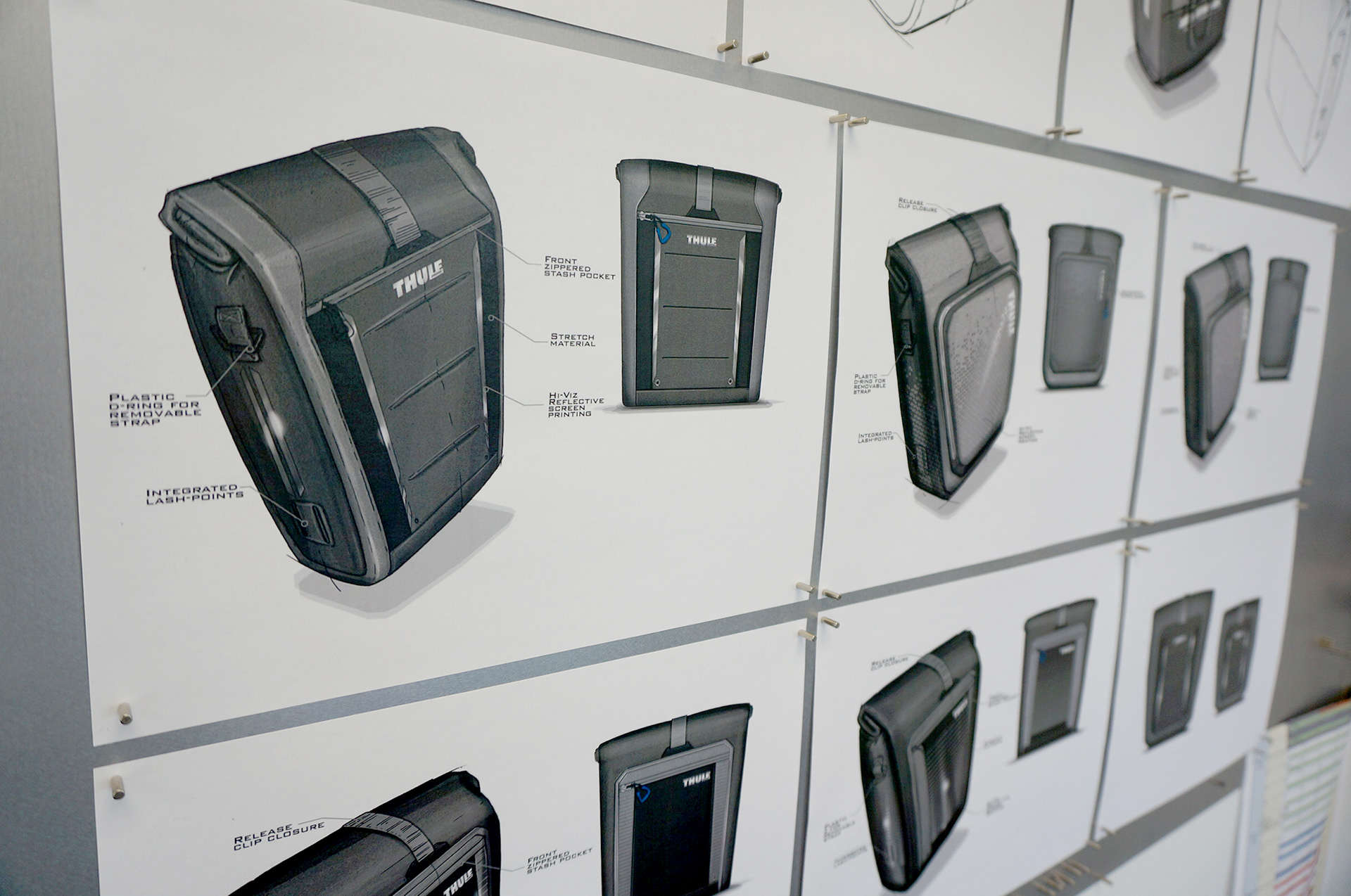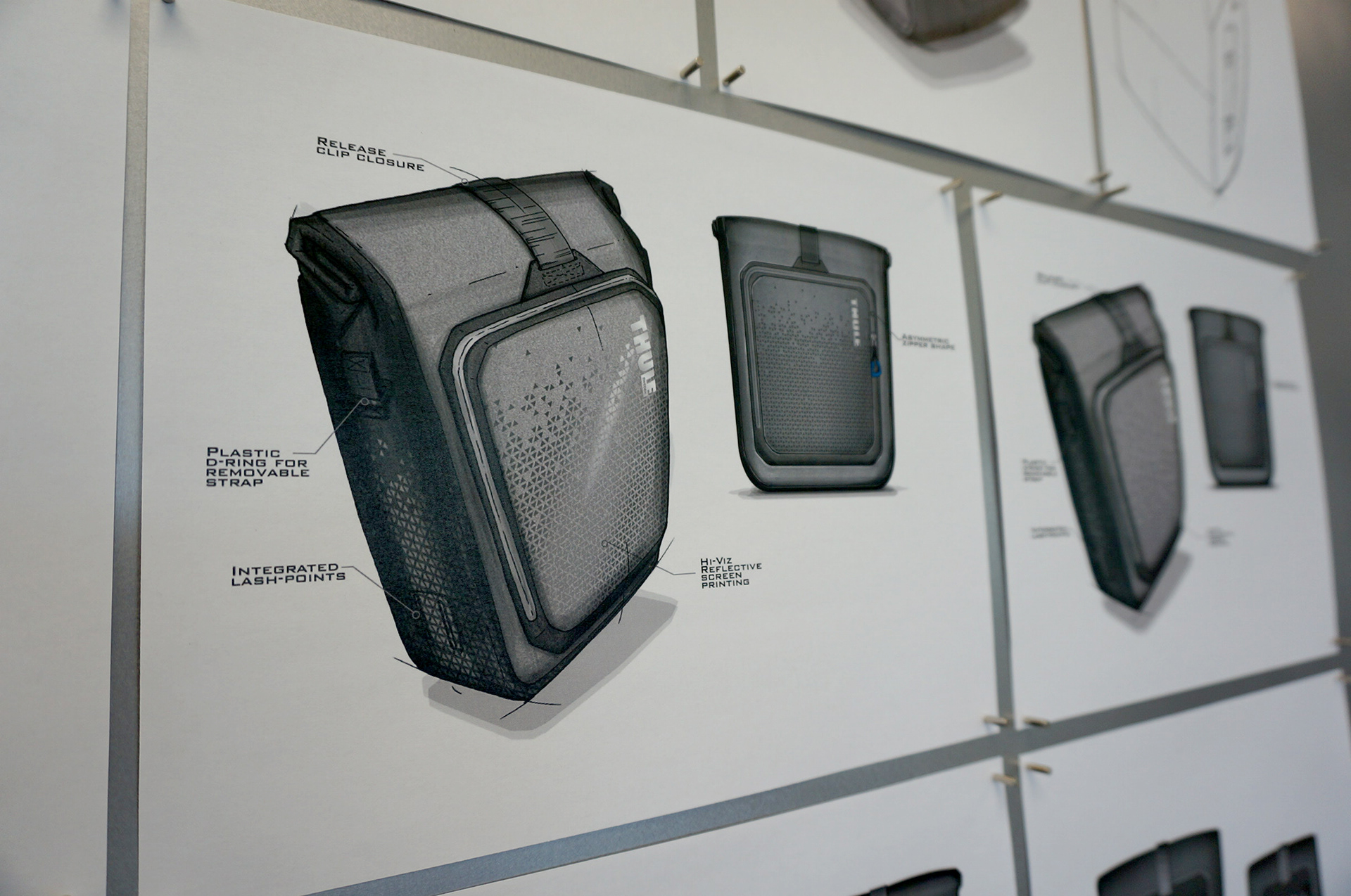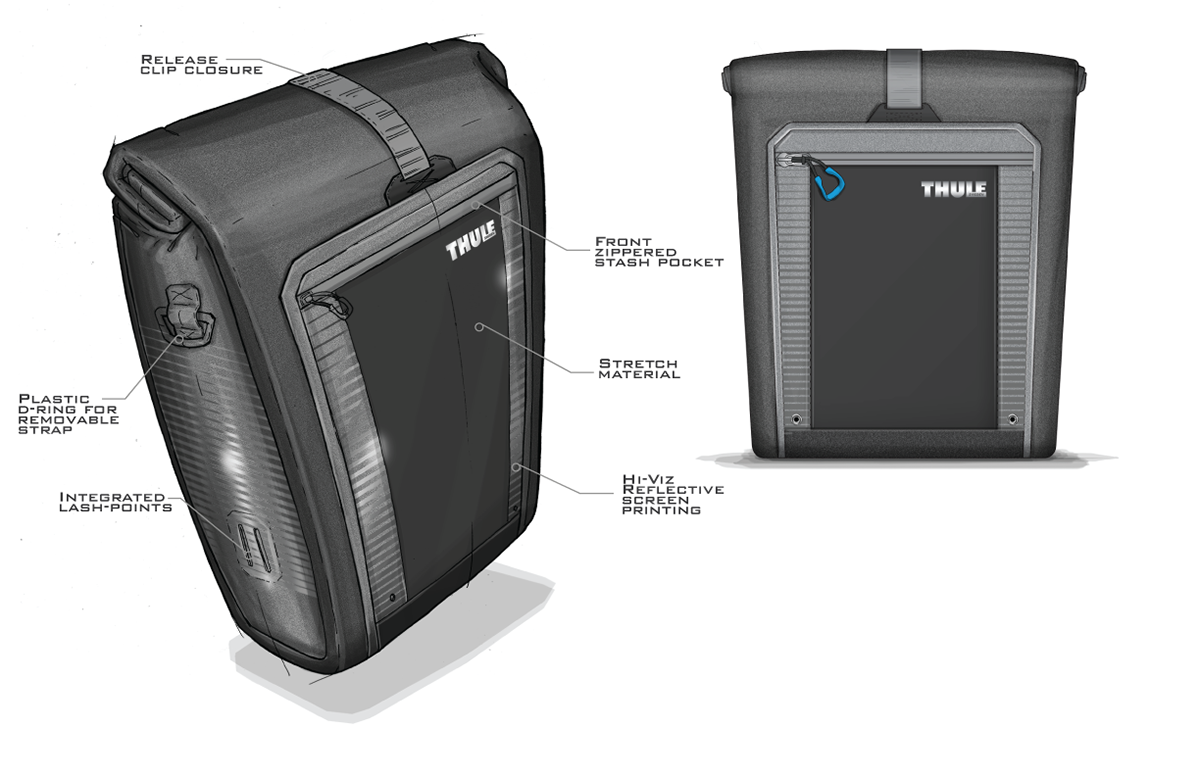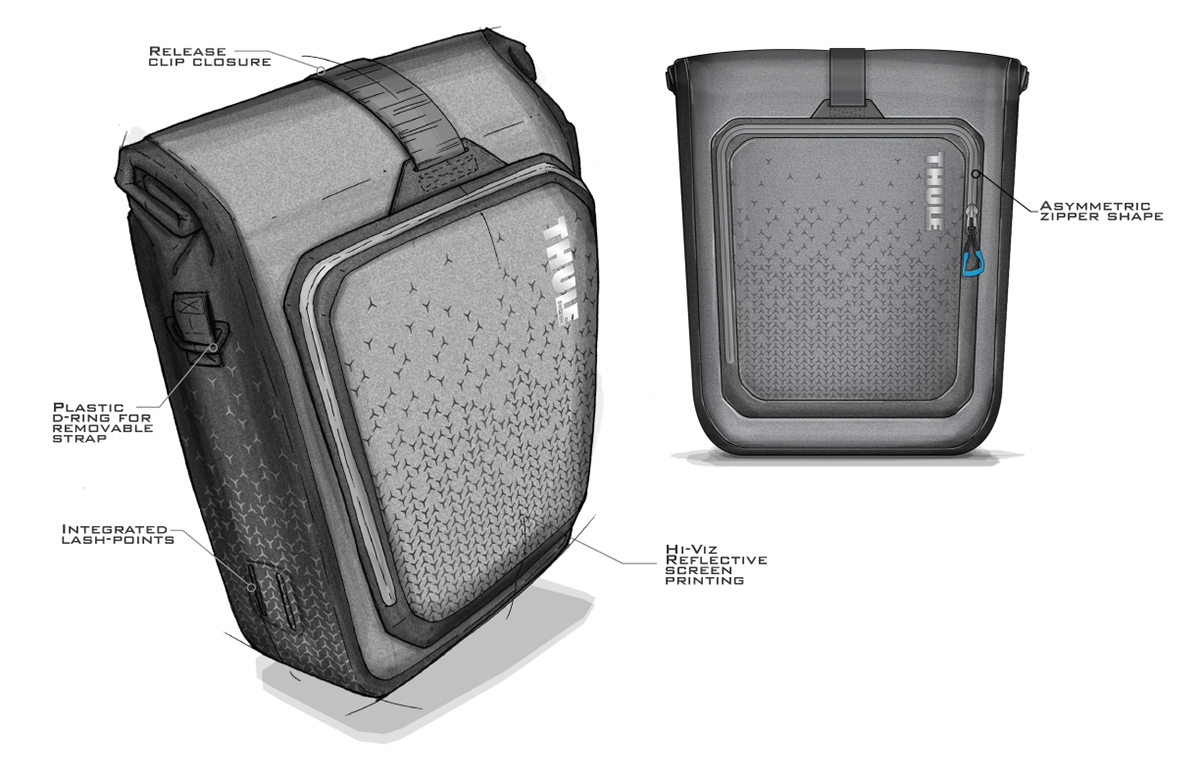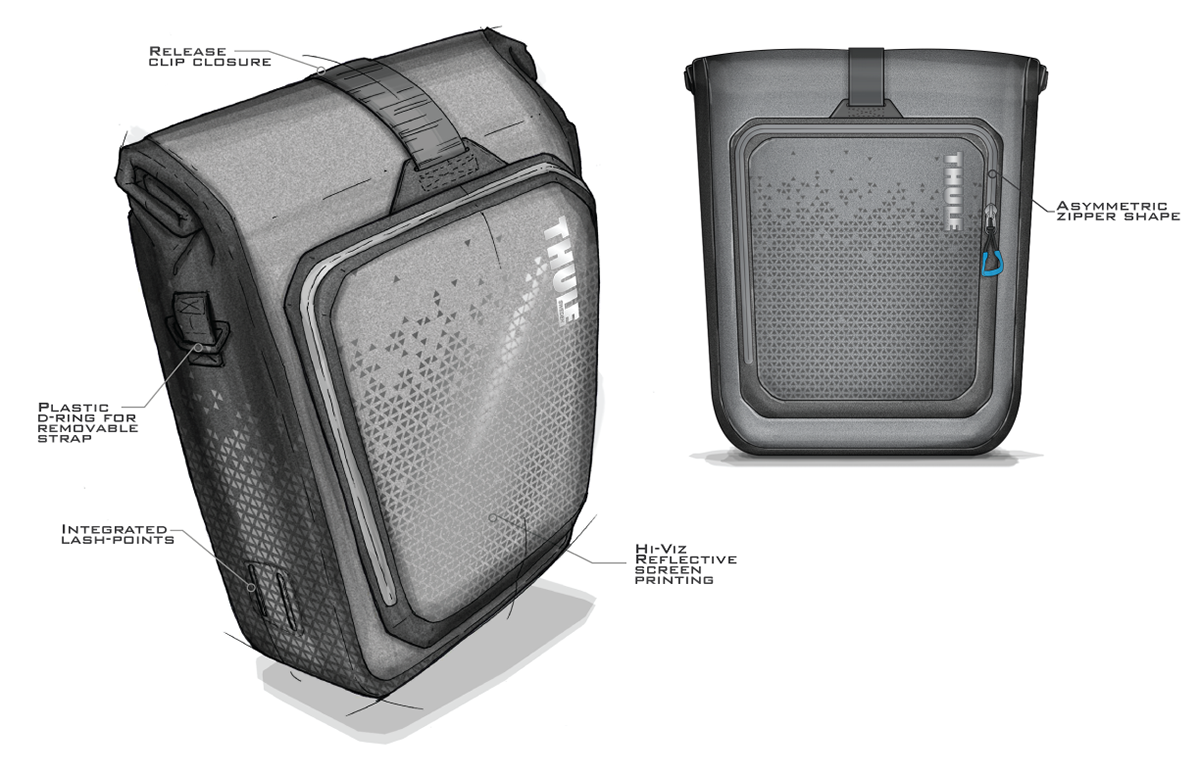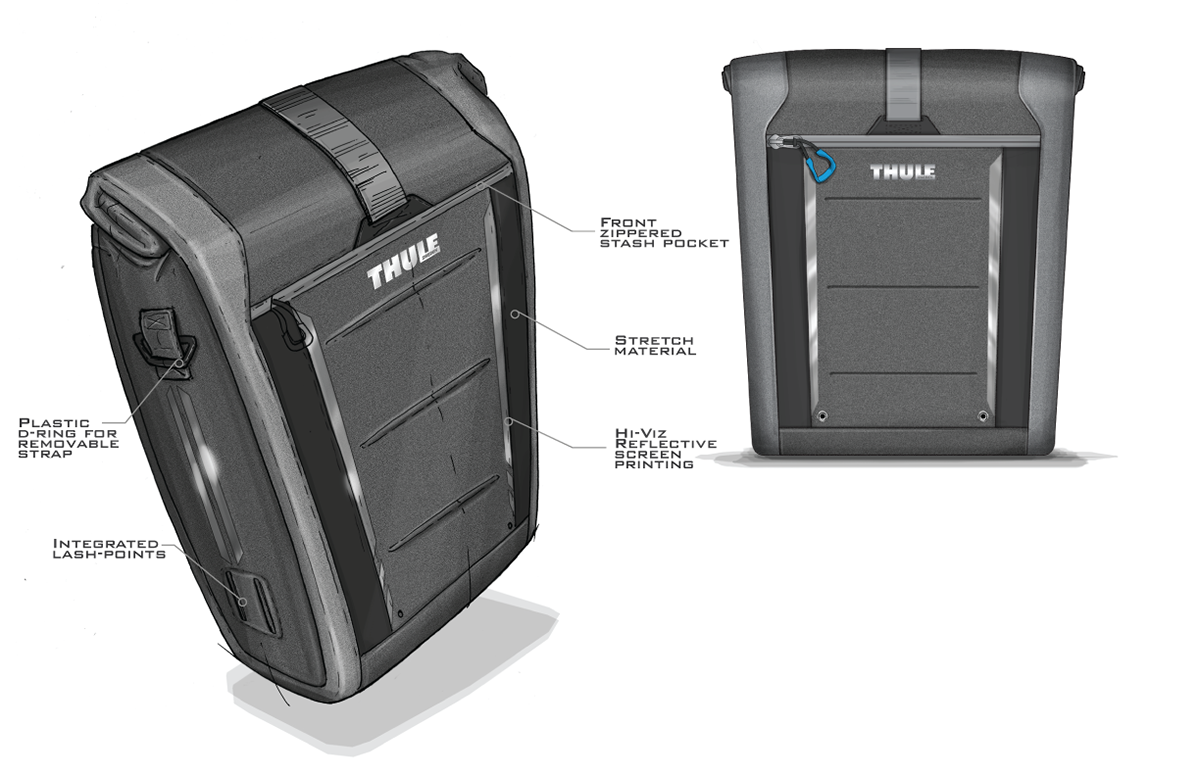 first pass on the direction of the line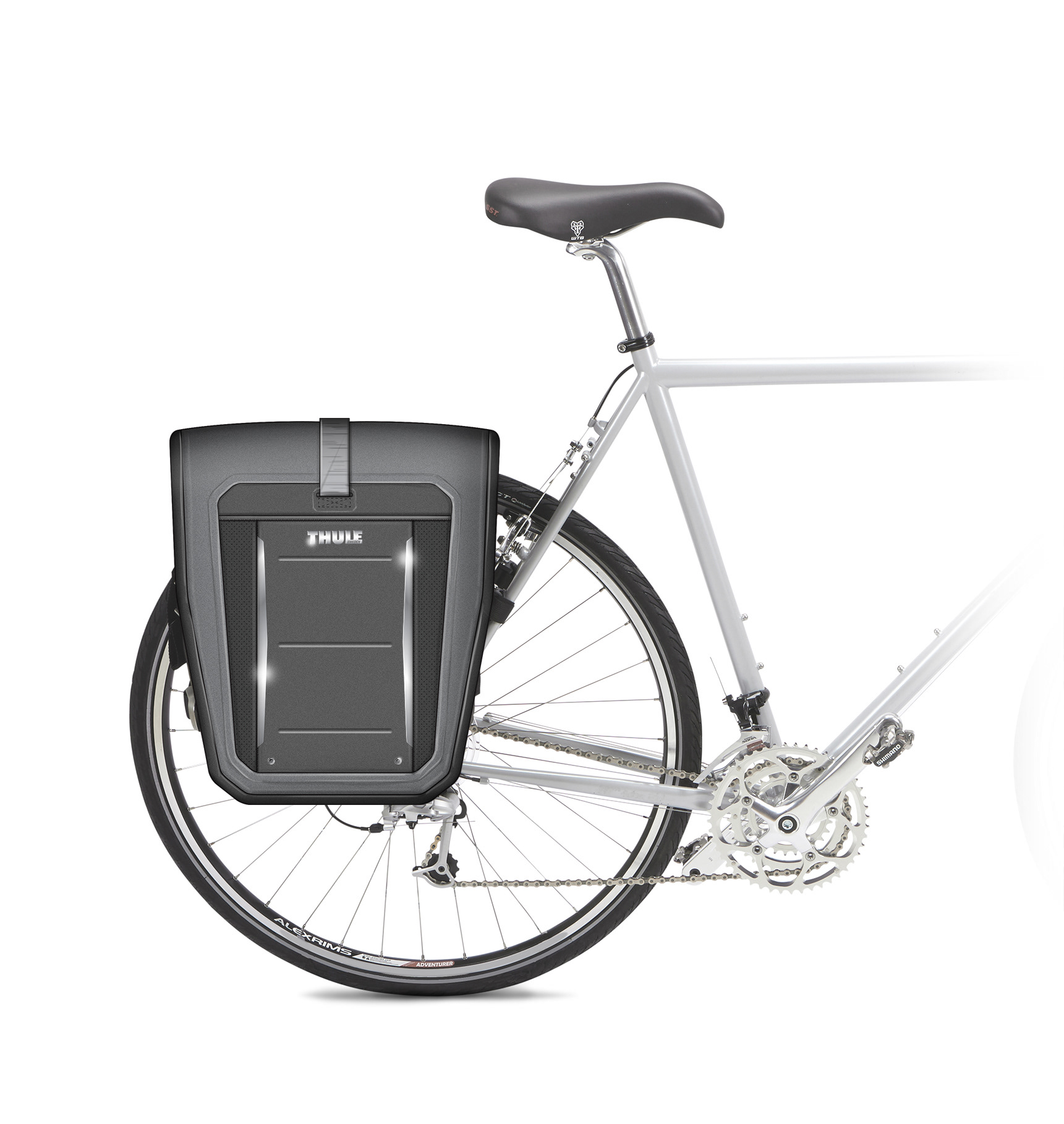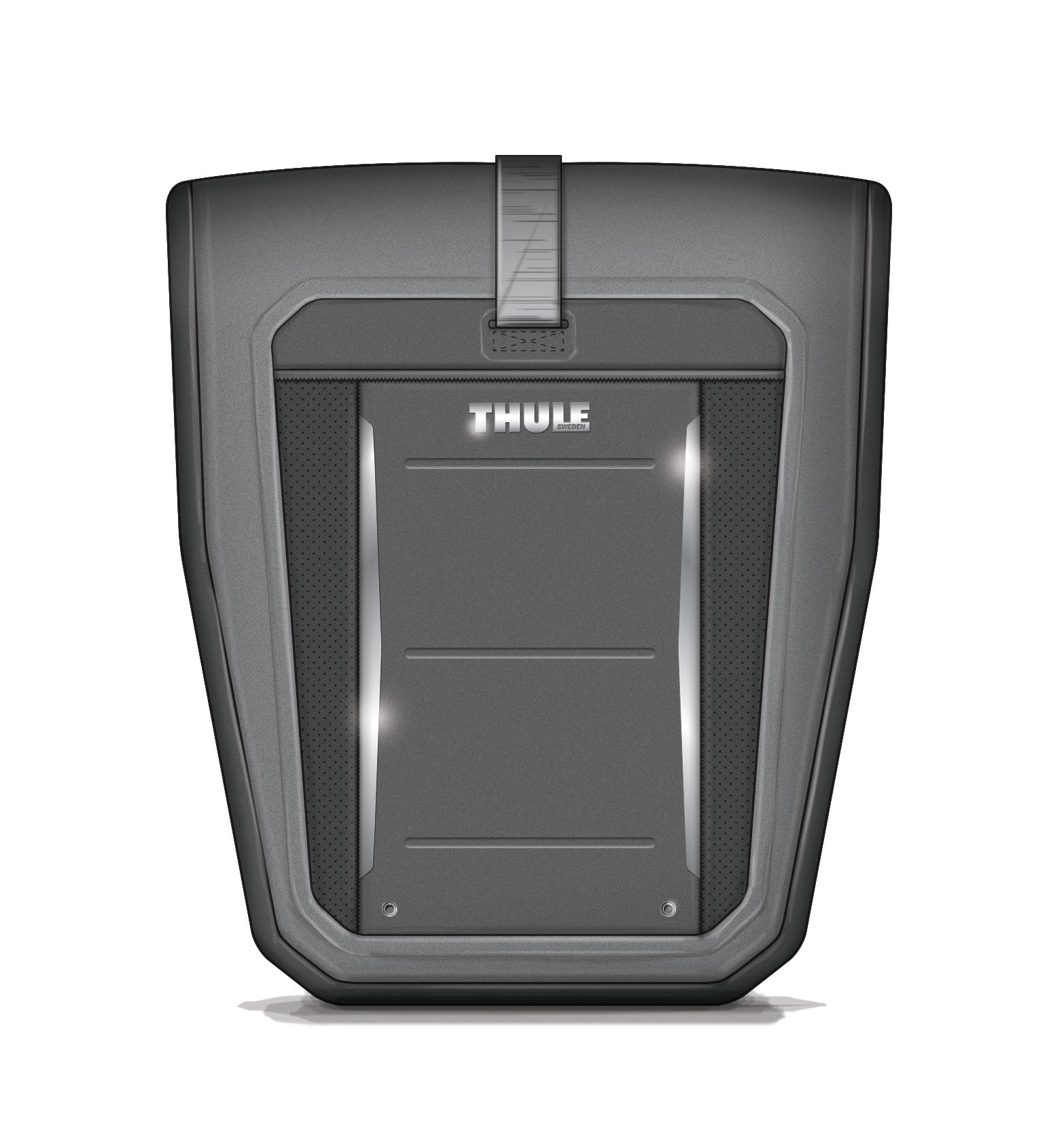 we decided to re-evaluate the direction and features after the first round samples were completed - in the end deciding to go with more of a unique, streamlined direction

the below illustration represents the final silhouette of the panniers and the reflective pattern applied to the front and sides. In the end we decided that the screen print application should be tonal. In this stage of conceptualization we also had a webbing handle found on the front of the bag, After sampling it was determined to be problematic and was deleted moving forward.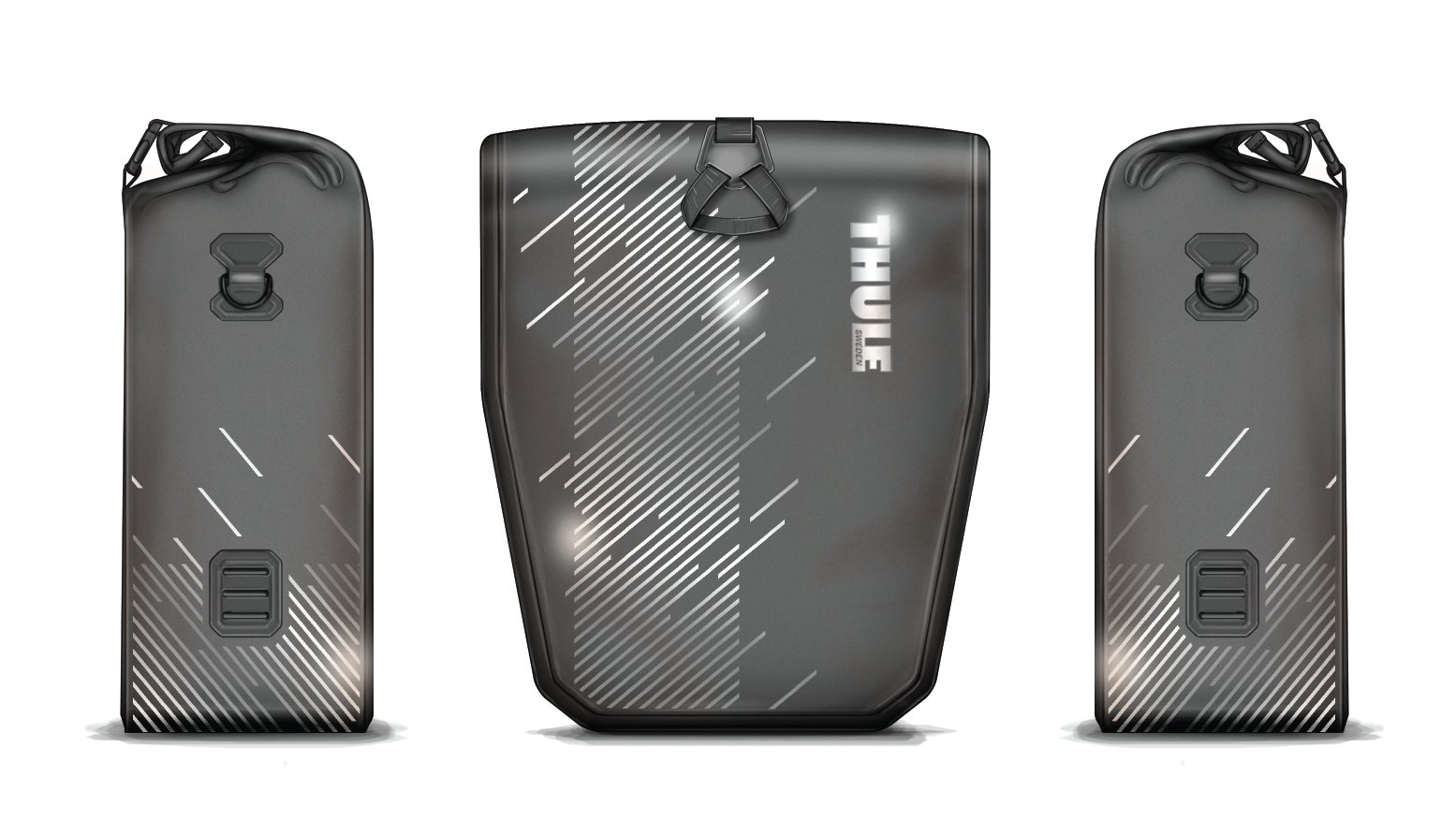 redlines were completed against the first round samples with this new stream-lined direction

final direction color renderings in photoshop with the tonal screenprint application